Mechanical Engineering Projects for College Students | Engineering Projects | Get Mechanical Engineering Project Topics/ Simple Mechanical Engineering Projects pdf/ Mechanical Engineering Projects
Mechanical Engineering Projects for College Students: Students from Engineering Diploma/ B.E/ B.Tech mechanical field then you have to look this entire article, because here we are given some lists of mini/ major project for final year students. This page contains the details of Mechanical Engineering Project Ideas, Simple Mechanical Engineering Projects Pdf, Mechanical Engineering Project topics etc. this mechanical engineering projects ideas is helpful for the B.E Mechanical/ Diploma Mechanical students for final year submission.
You can choose projects from different branches of mechanical engineering such as Automobile Engineering, Production Engineering, Machine Design Engineering, Robotics, Design Engineering and Industrial Engineering. It is not so easy to choose the best idea for a mechanical engineering project, so we are giving some of the simple Mechanical Engineering project ideas. By visiting this full article you can some ideas about project topics for Mechanical Engineering.
Tips for Mini and Major Projects for Mechanical Engineering
First you have to create team for the project.
On this project you have to keep at least four members.
Do not go for too complicated project idea, it may seem luxurious but I hope it will deceive you.
Choose a project, whose construction material are available around your college.
Don't go for a expensive project, choose a low cost project.
Design and Fabrication of solar-powered grass cutter
We can say Solar grass cutter as Solar lawn Mover.
This machine is used to cut the grasses in to equal height.
The solar panel is connected to the battery and the battery is in turn connected to DC motor, this motor is connected to to blade shaft by the help of spur gears. This will rotate the blade in high speed as per the gear ratio and cut the grass.
Chainless Bicycle Project
A shaft-driven bicycleis a bicycle that uses a drive shaft instead of a chain to transmit power from the pedals to the wheel.
Shaft drives were introduced over a century ago, but were mostly supplanted by chain-driven bicycles due to the gear ranges possible with sprockets and derailleurs. Recently, due to advancements in internal gear technology, a small number of modern shaft-driven bicycles have been introduced.
Shaft-driven bikes have a large bevel gearwhere a conventional bike would have its chain ring. This meshes with another bevel gear mounted on the drive shaft.
AUTOMOBILE A/C BY UTILISING WASTE HEAT & GASES PROJECT REPORT
The automobile air conditioning system utilizes the power obtained from the engine.
The air conditioner powered by the engine exhaust utilizes the energy of the exhaust gases to run the compressor and recovers the waste heat.
The exhaust gases run the turbocharger which drives the compressor and the air conditioning is achieved.
The objective is to utilize the exhaust energy.
Brain Controlled Car for Disabled Using Artificial Intelligence
The main aim of this project to help physically disabled people.
This is done using biocontrol system.
The cars work on the mechanism of Artificial Intelligence.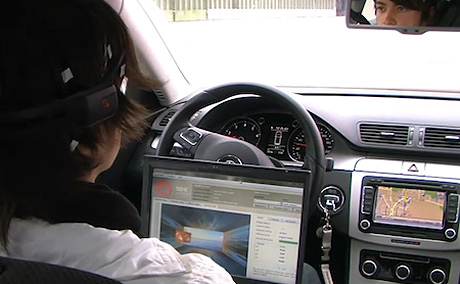 Mechanical Engineering Heat Transfer Projects
Thermal Vision RC Robotic Tank
Heat Exchanger Tube: Mechanical Project
Heating and Cooling Jacket by using Peltier Effect
These are some of the heat transfer projects for the mechanical engineering.
In this page, we are updating some project ideas for Mechanical Engineering Projects for final year students. Visit our website (colleges.dailyrecruitment.in) regularly to get more best Mechanical Engineering projects.